Bennett Property Management has been providing professional Phoenix property management for the last 45 years. Our office is located in Mesa, and we serve the communities of Maricopa and Pinal counties. Anne McCawley and Frank Bennett, Jr., the owners of BPM, lead a team of experienced property managers and support staff who specialize in residential property management, including single family homes, multi-family units, condos, and townhomes. Today, we're talking about why you should trust your Phoenix rental home to the property professionals.
Continuing Education and Professional Certifications
BPM is one of only two Certified Residential Management Companies (CRMC) in Arizona. Continuing education is important to us because it means we can better serve our owners and tenants. All of our property managers are licensed Realtors and members of the National Association of Residential Property Managers (NARPM). Anne has been an active member of NARPM since 1997, and has achieved the Master Property Manager (MPM) designation.
Financial Accountability
Phoenix landlords need to be focused on their bottom line, and we provide accurate, transparent accounting to help you understand the financial performance of your property. Mike Mumford, our CFO, has also achieved the MPM designation, and he is one of the best finance professionals in the country. He is a premier instructor on trust accounting practices in Arizona and across the U.S.
Relationships and Communication
Your Phoenix home is in good hands when you work with BPM. Our property managers take pride in their portfolios of properties and in the relationships they have with our clients. We are structured so that you have a personal, one-on-one Anne on why to trust your Phoenix investment property with Bennett relationship with your property manager. Our managers take the time to know you and your home or investment property. We are available and accessible, and always willing to address any of your questions and concerns.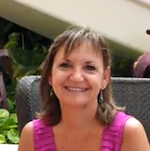 When you're looking for a Phoenix property management company, we hope you'll consider BPM. If you have any questions about our services or experience, please contact us at Bennett Property Management.
Posted By:
Anne McCawley