My siblings and I have owned rental property since I was 18 years old. No, I am not going to tell you how long ago that is. We have had many lean years with our properties, just like everybody else. We did at least two smart things, in my opinion. We've never taken the equity out of our properties and we've paid them off as fast as we have been able. Now, however, our properties are aging – fairly significantly. There are many good reasons for normal upkeep; aesthetics, preventative maintenance, marketability.
Making the decision to spend the big bucks can be difficult but sometimes a necessity. Renters needs have changed along with homeowners. Homes need the accessibility to all of the technology advances. Kitchen cabinets wear out (sometimes especially because it's been a rental for 20 years). Schools of thought have changed on flooring options and we all know that the "Fiesta" avocado or goldenrod refrigerators have got to go!
There are also energy concerns; how old are your windows, your electrical system, the sprinkler system, or your roof? Tenants pay attention to this stuff and so do buyers. We provide you with annual walk-throughs, but a property manager is not an inspector. We also recommend that you personally visit your rental property annually (or as often as you are able). There are companies that will do a complete inspection for a fee and make recommendations for repairs/replacements. We can help you make a plan and a budget.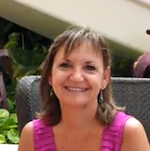 We can also impound a portion of rent monthly if you want to save for future repairs. We are available for questions about this. Your property manager can most likely give you some good advice, but again, we are not professional inspectors. If you'd like to speak with us, please call or email. We would love to hear from you.
Posted By:
Anne McCawley