If your Phoenix property management company isn't meeting your expectations or delivering the level of service that you need, it's a good idea to consider switching management companies. These are five signs that your relationship isn't working.
Poor Communication
When you can't reach your property manager or the company isn't communicating with you in a timely manner, you should consider finding a new team of property professionals. Our policy is to promptly return voicemails, emails, and texts. We'll get back to you within one business day.
Financial Statements
It's a problem if you haven't received any rental income or financial statements in over a month. You should receive a statement as well as net rental proceeds based on the written terms in your property management agreement. If your property manager isn't providing this report, they are breaching the terms of your agreement. In accordance with our own property management agreement, we send Phoenix landlords or their designated party a statement of account and net rental proceeds every month.
Long Vacancy Times
When your Phoenix rental home is vacant for too long, you lose money. When you know your tenant is moving out, your property manager should provide you with a current market rent and an estimated timeframe for marketing. Talk to your property manager if the vacancy has gone on longer than you expect. It might not be rent ready in an acceptable amount of time, or maybe it's priced incorrectly. We will provide you with a comparative rental market analysis, monitor the results of our marketing efforts, and keep you informed throughout the vacancy.
Department of Real Estate Audits
It's a huge red flag if your property management company fails a Department of Real Estate audit. The most common reason for a cease and desist from the Real Estate Department is a discrepancy in the trust accounting. If you haven't received statements or funds from your property management company, it may be due to sloppy accounting. Check your company's status at www.az.state.re.us. You'll see that we are on the honor roll with the Arizona Department of Real Estate, and we've never failed an audit.
Unauthorized Expenses
Your property management agreement stipulates how much money your property manager can spend without prior authorization from you. If your property manager is spending more than is authorized, you should consider switching property management companies. Keeping expenses and costs down is one of the most important aspects of a property manager's job. Our property managers and vendors are required to stay within the limits of the management agreement and any authorized limits.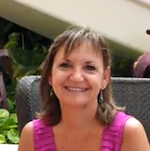 Your relationship with a property manager needs to be based on trust. If you cannot trust your Phoenix property management company, it's time to look for help. Contact us at Bennett Property Management, and we'll show you how we can meet and exceed your expectations.
Posted By:
Anne McCawley